Turn Free WiFi Hotspots into Powerful Marketing
Millions of businesses need your help turning WiFi into marketing machines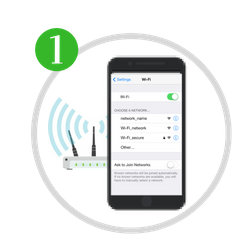 Free Hotspot
People join the business's free hotspot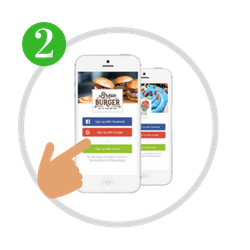 Connect
Customers connect using a social media account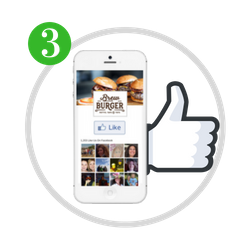 Engage
Grow customer lists and social media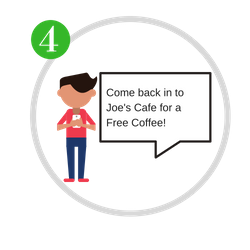 Auto-Pilot Marketing
Customers enjoy free WiFi and special offers
Supercharge Business Free Guest WiFi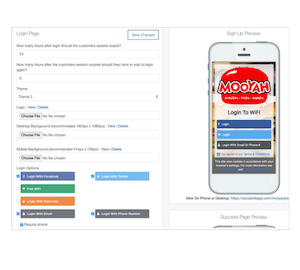 Customizable Captive Portal
In less then 10 minutes, design branded custom captive Guest WiFi portals for business.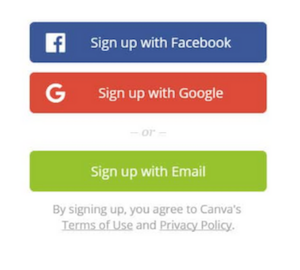 Many Sign-In Options
Choose between Facebook & Twitter logins, email, phone and more. Also collect name and birthdate.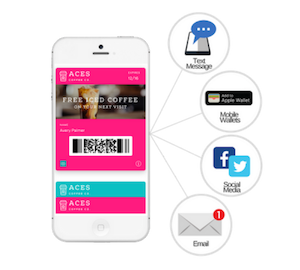 Multi-Channel Marketing
As your customer lists grow, market to your customer through several channels.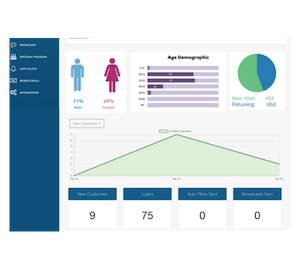 Demographics Analytics
Understand visitor behavior by age, gender, location and interests. Businesses get weekly emailed reports.
Build Customer Lists
Add hundreds of thousand of new customers to the CRM database. Grow marketing lists.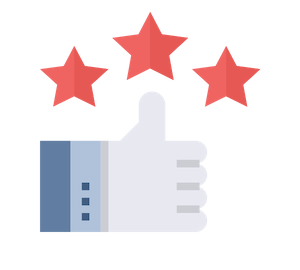 More Repeat Customers
Proven to bring visitors back to the venue. High open rates, high repeat rates, for campaigns using Social WiFi lists.